Popular Saree and Jewellery Matches
Numerous colours, various designs and fabulous fabrics. When combined with an equally vast collection of jewellery, it's natural to find yourself confused. Connecting the dots of what actually goes with one another can be overwhelming especially when there are countless possibilities to choose from. 
So we prepared the best combinations from all the best sarees and jewellery curated through colour combinations and elegance.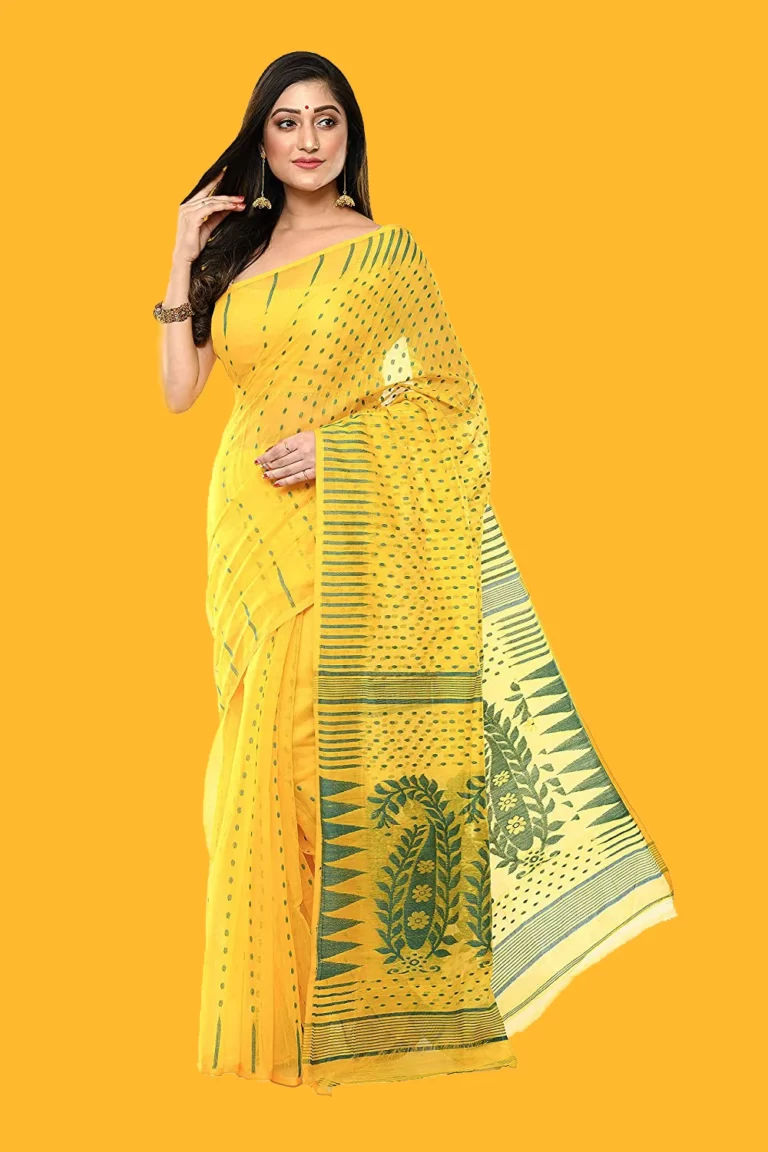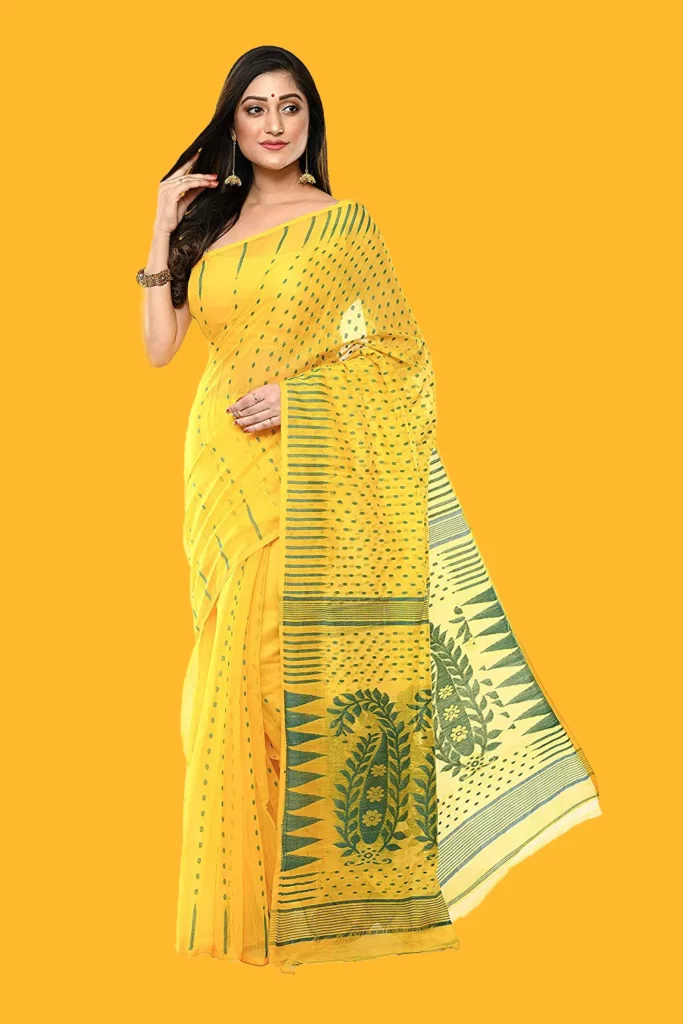 A beautiful Saree made from Cotton with exceptional comfort to wear on a daily basis. Soft and shiny in nature and the fact that it comes in various colours brings a smile to your face.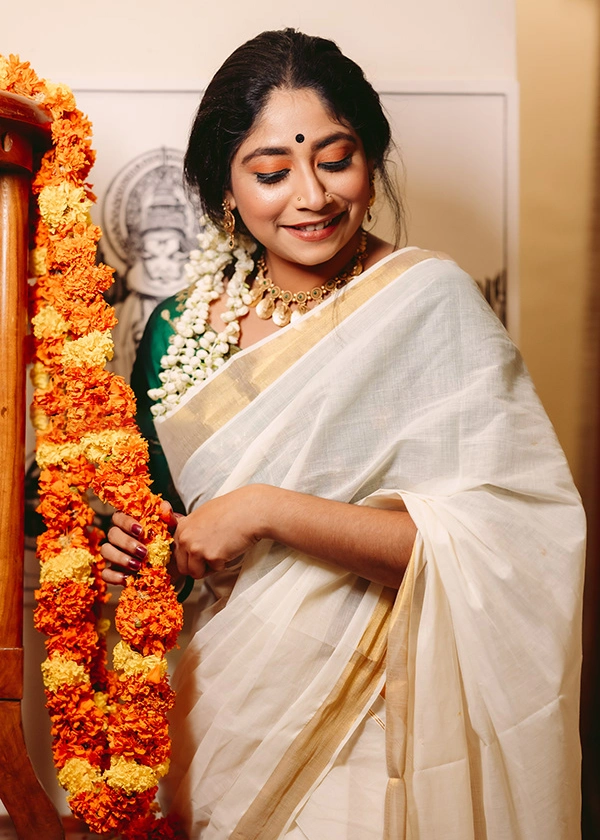 The ideal choice for a Malayalee woman to wear during the celebration of Onam. The signature combination of golden and white is a beauty in everyone's eyes. We have created an exclusive article that determines the best possible combinations of jewellery with the Kerala saree here.
Kanchipuram Silk Saree/ Kanjeeveram Silk Saree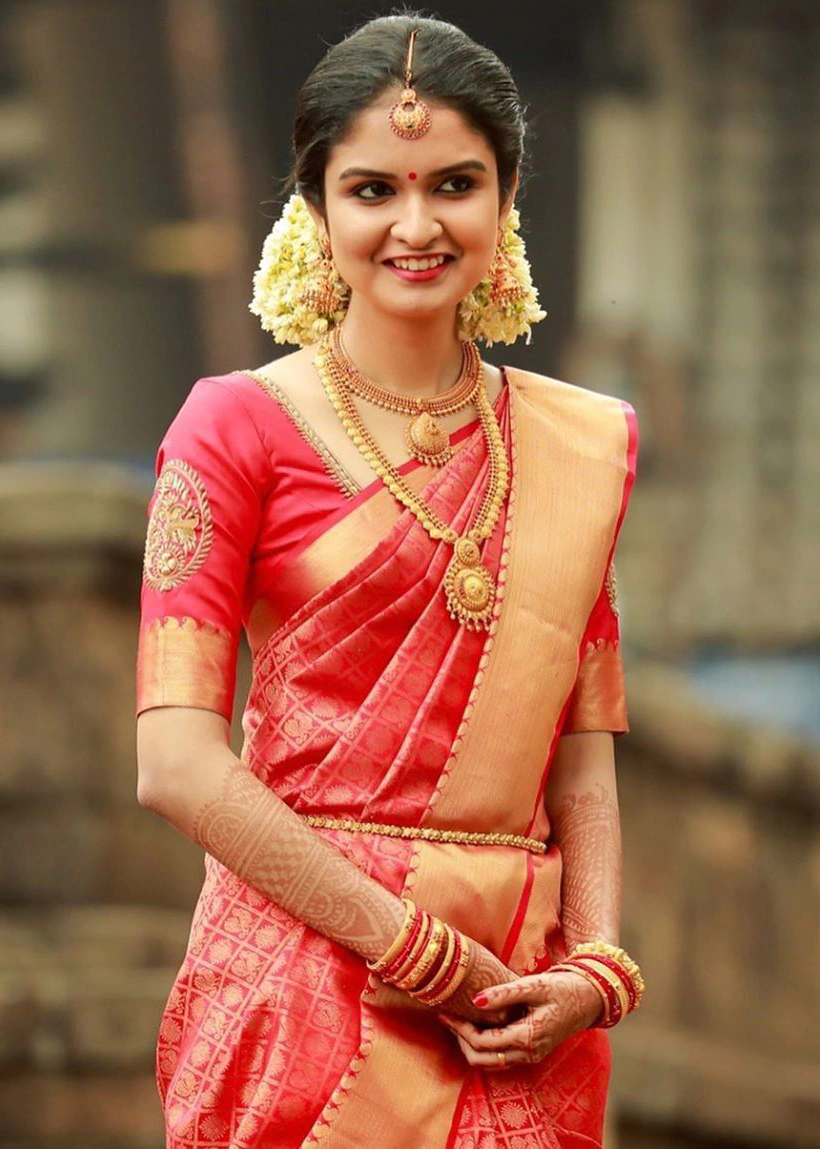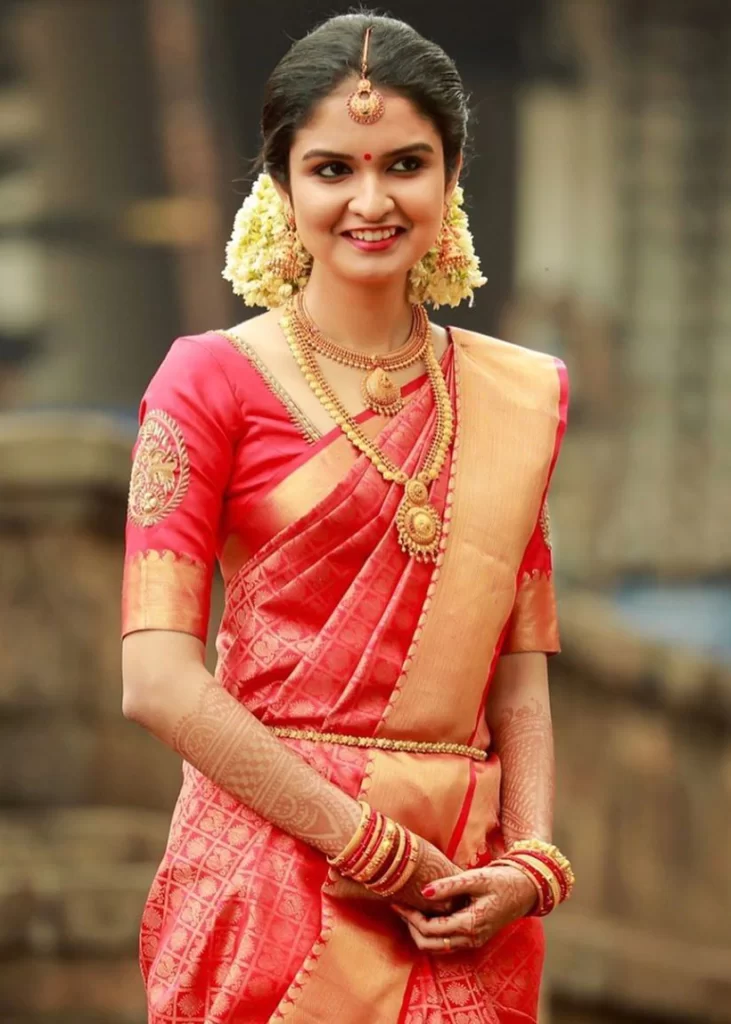 Arguably one of the most gorgeous saree in the world, the Kanjeevaram saree gets its name from the village of its origin Kanchipuram. These mesmerizing sarees are made with a beautiful blend of colours of silk.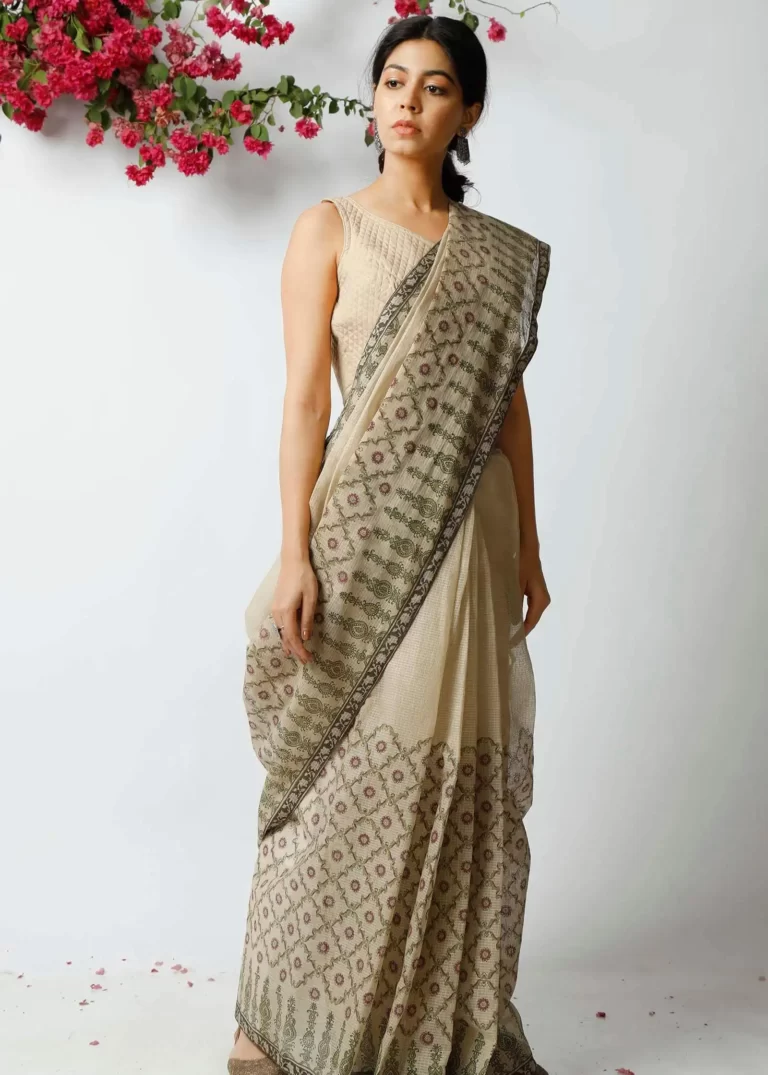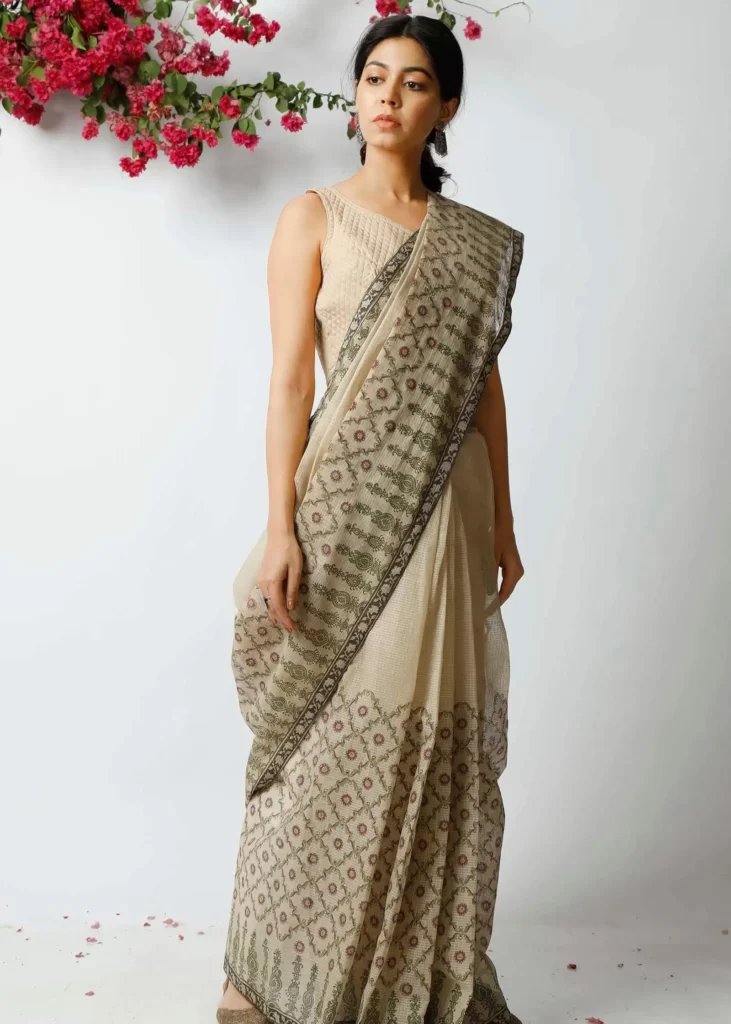 Kota saree is much loved and treasured for its lightness that retains a very versatile grandeur. They are incredibly lightweight and easy-to-maintain sarees making them a unique choice of attire for the everyday woman.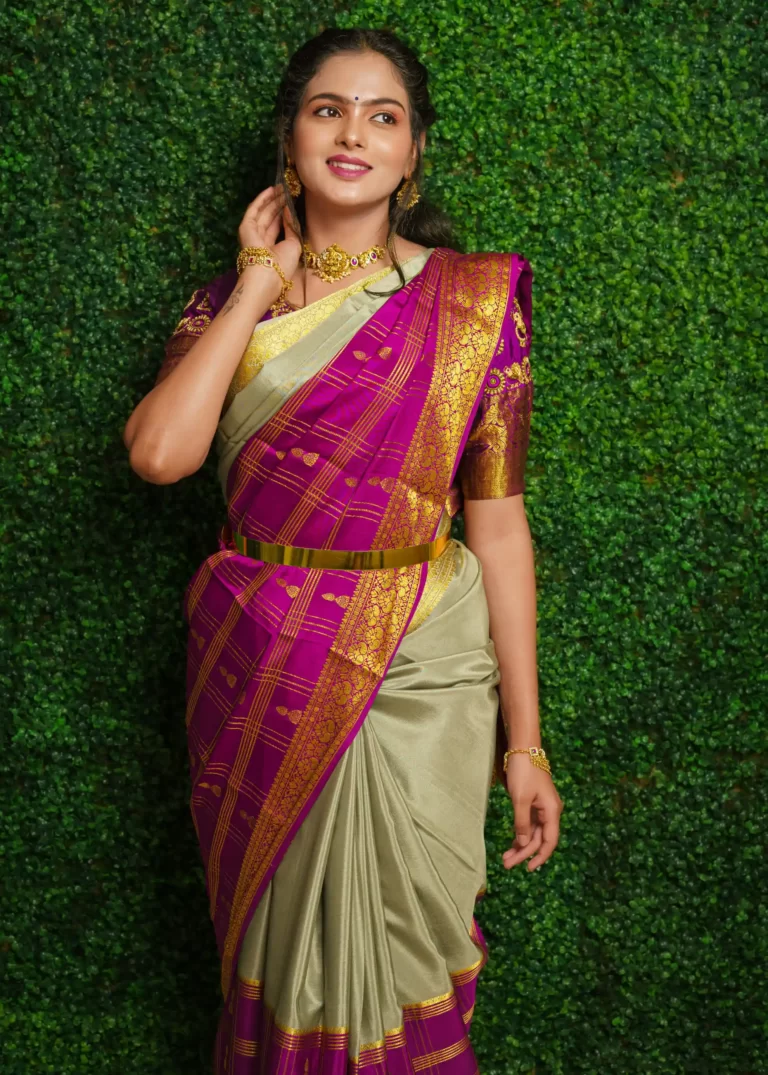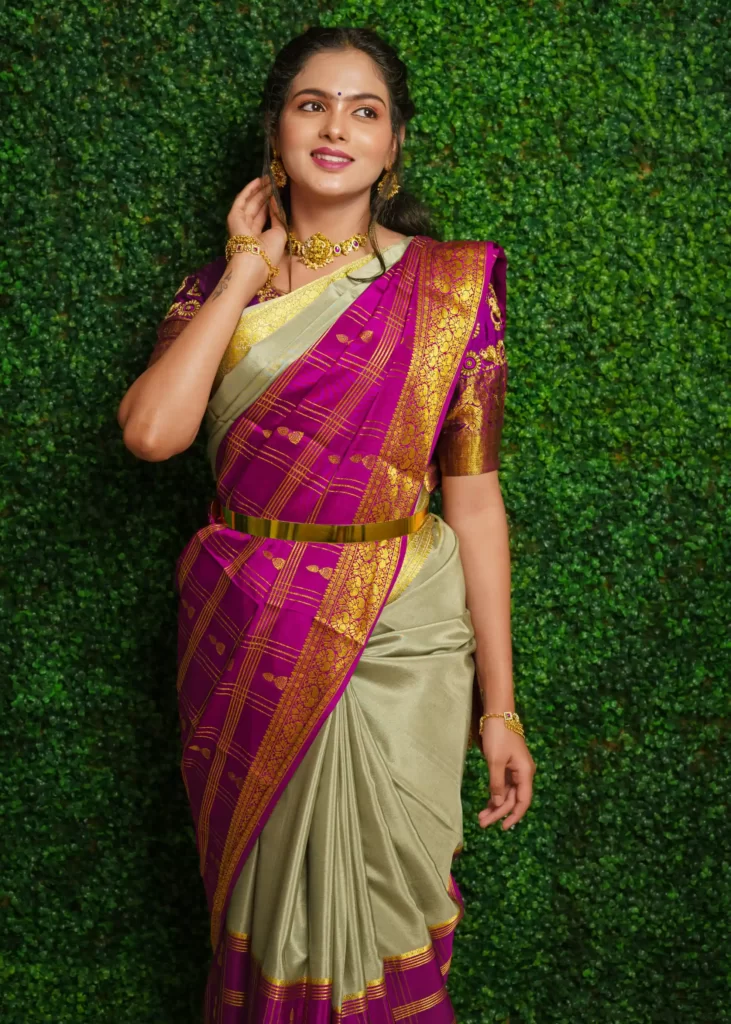 The lustrous fabric of the Mysore silk saree is not just impressive in its looks but also extremely soft. The subtlety of the saree is obvious in its lightly designed body and beautifully synchronising borders.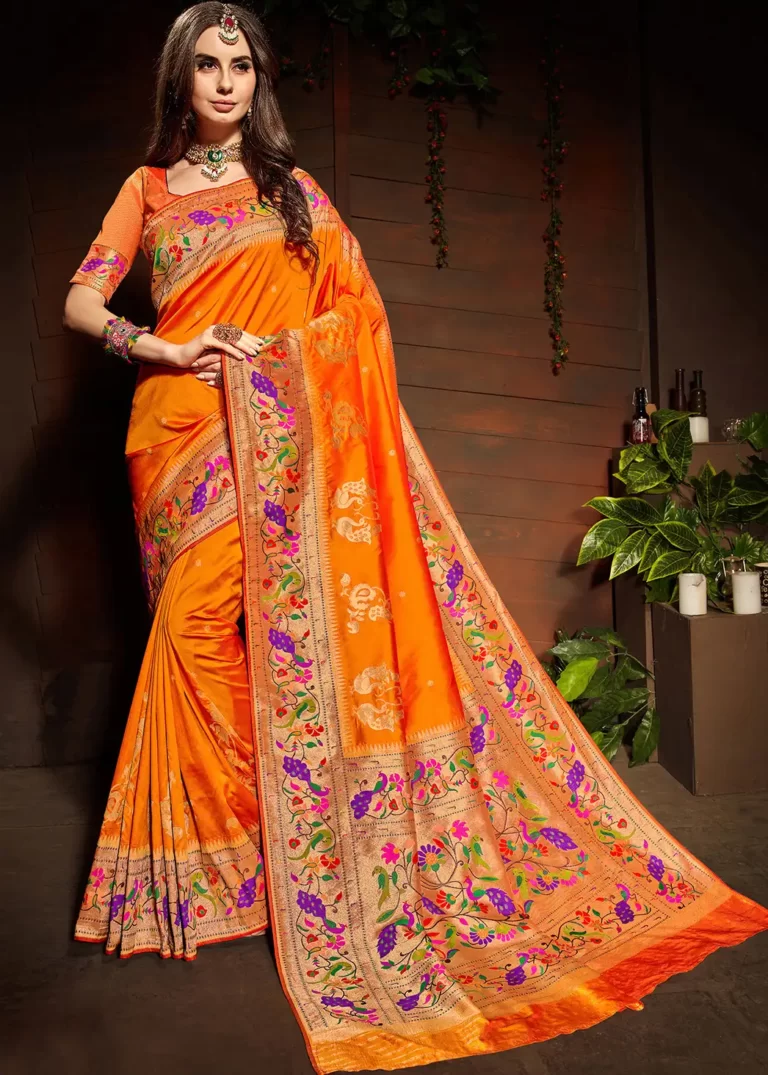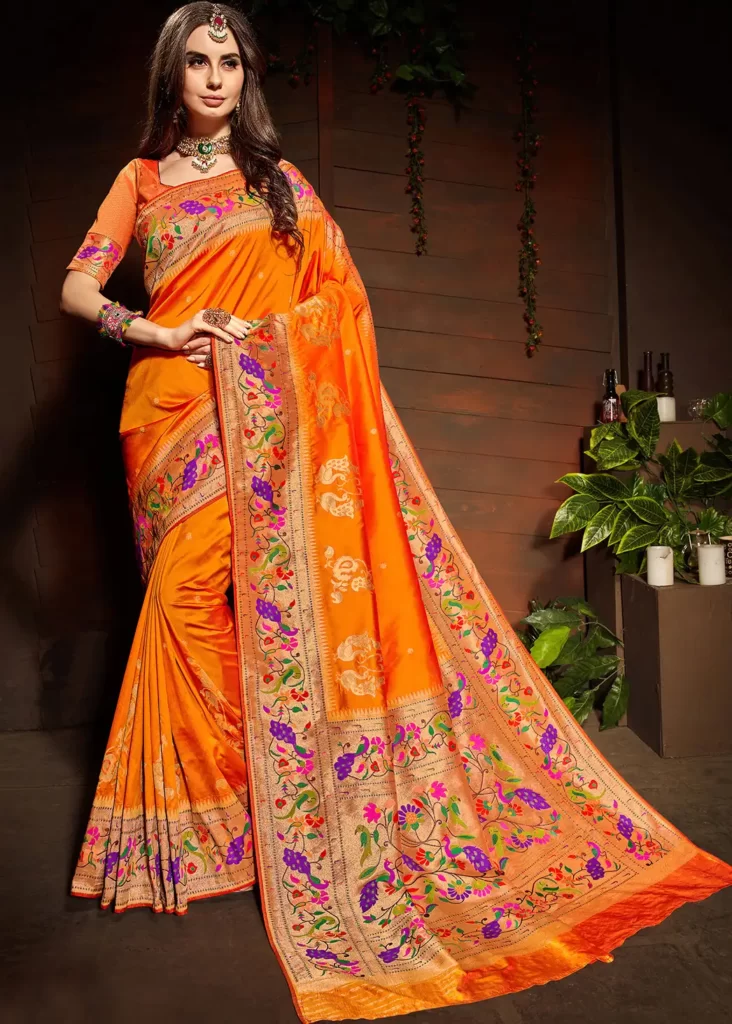 The Banarasi sari originated in Varanasi, an ancient city which is also called Benares (Banaras). They are made of finely woven silk and are decorated with intricate designs, and, because of these engravings, are relatively heavy.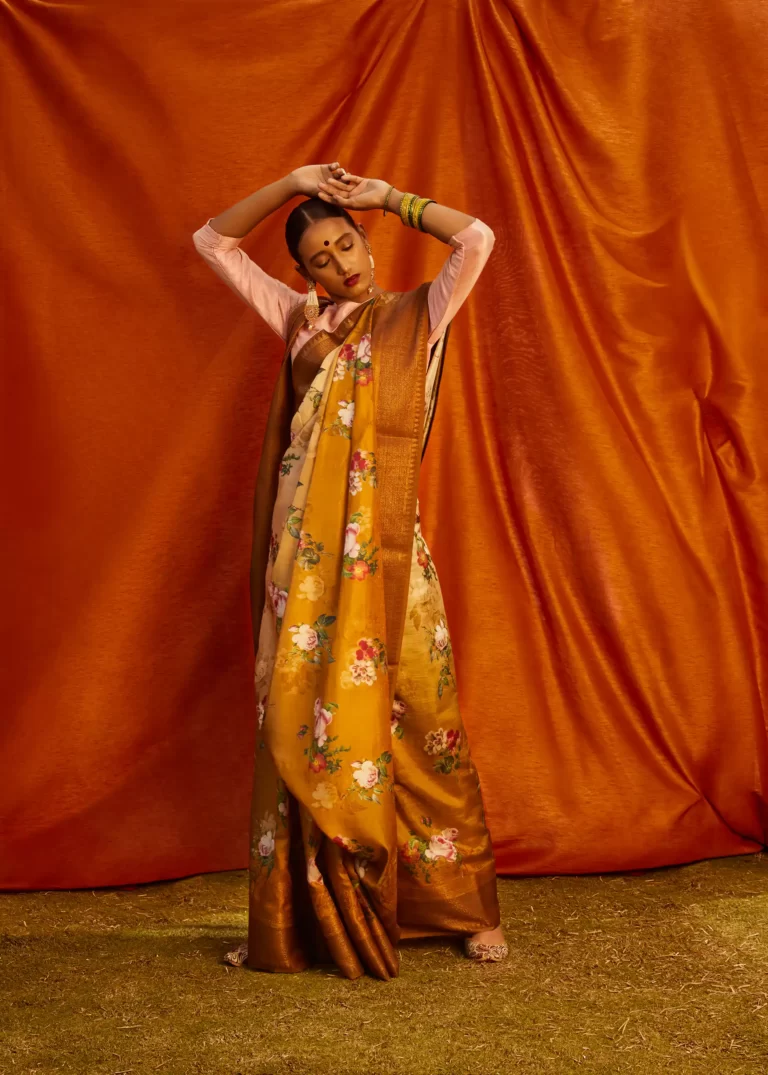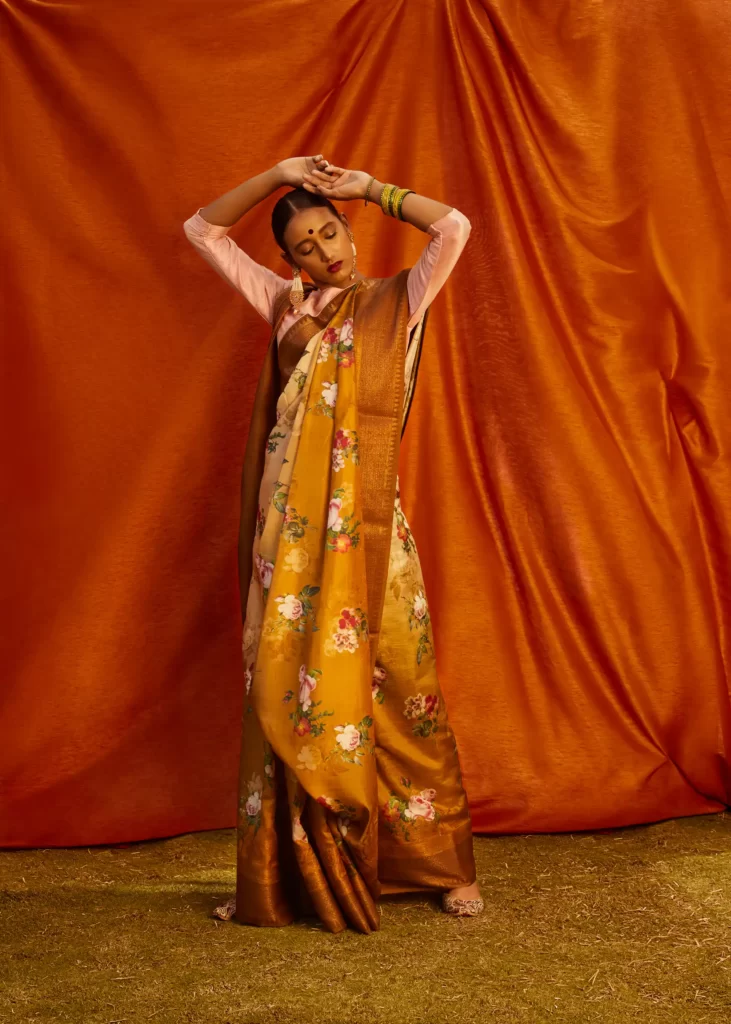 Tussar silk sarees are woven pieces of wonder fabricating a traditional with a modern twist. Crafted with durable tussar fabric, shines on the outside and makes you cosy on the inside with its soft breathable nature.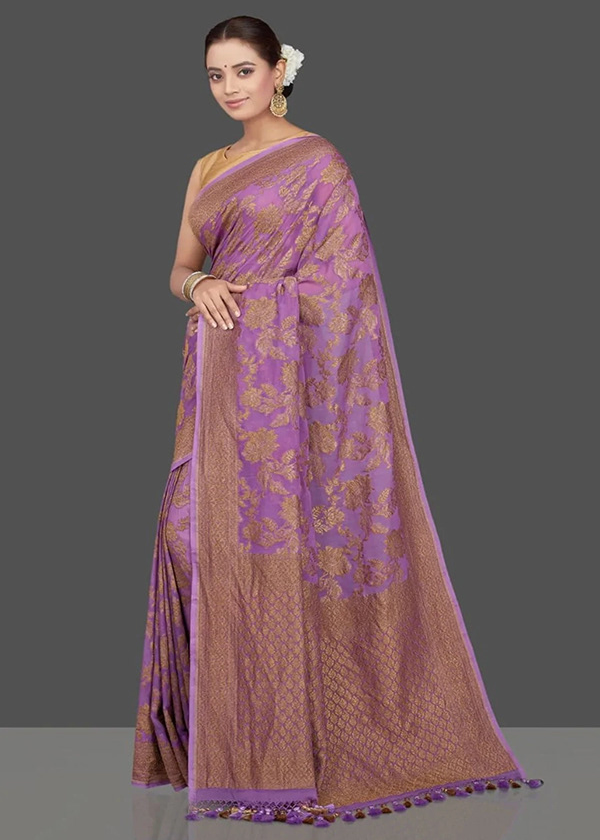 This lightweight and semi-sheer fabric is built to be strong and durable. The silk Georgette fabric can be easily dyed in any colour of choice and is one of the most popular saree materials for printing. Notably, the Georgette fabric is named after Madame Georgette de la Plante, a renowned dressmaker who lived in the 20th century.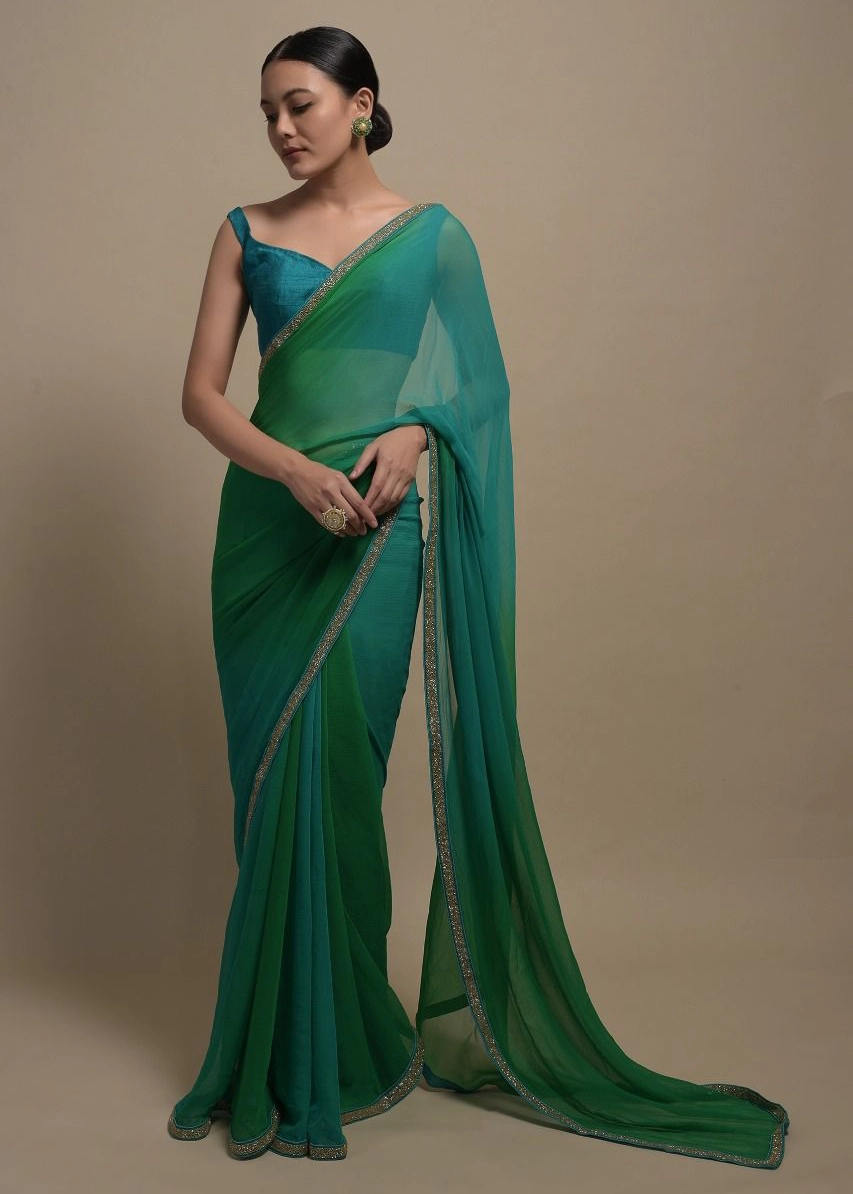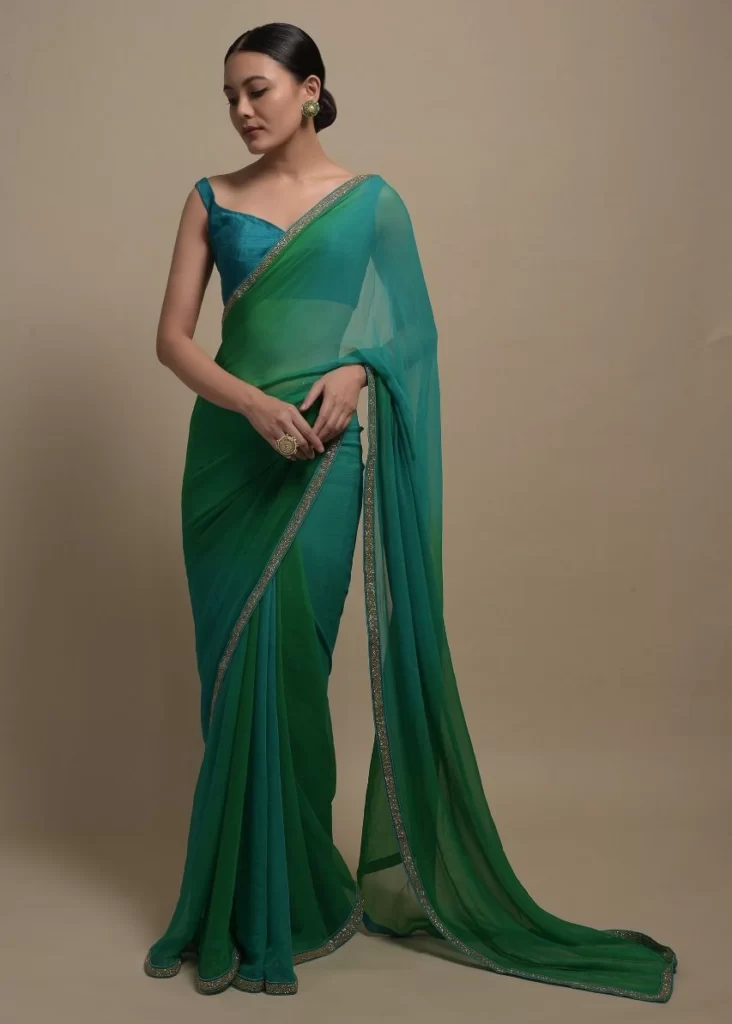 Chiffon is a lightweight fabric that aligns with curves beautifully. Its fine material makes you feel comfortable and lovely. Since it is lightweight, it is not only a good drape but is also easy to handle. Chiffon sarees are known to be long-lasting and are said to be capable of being worn throughout the entire year.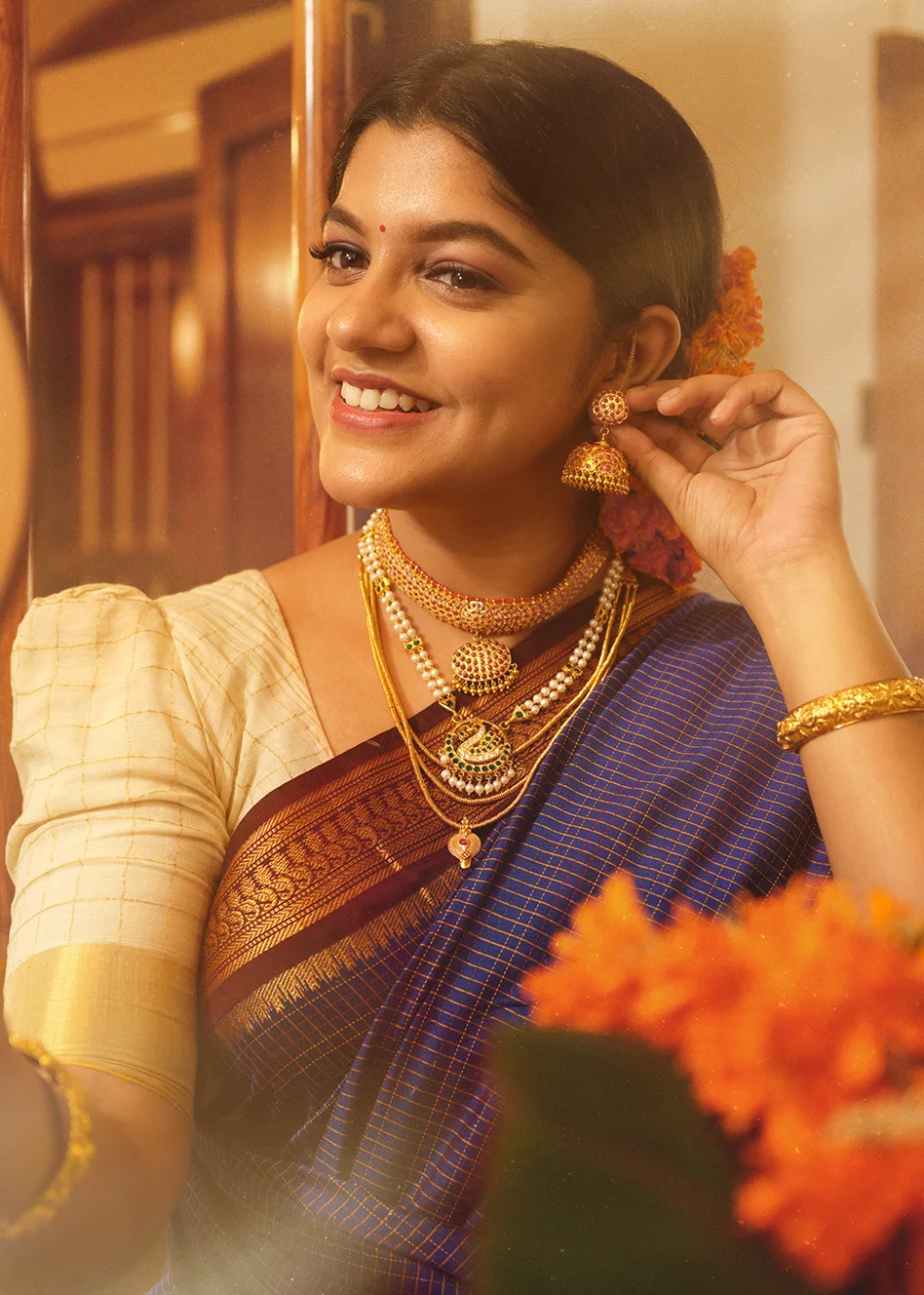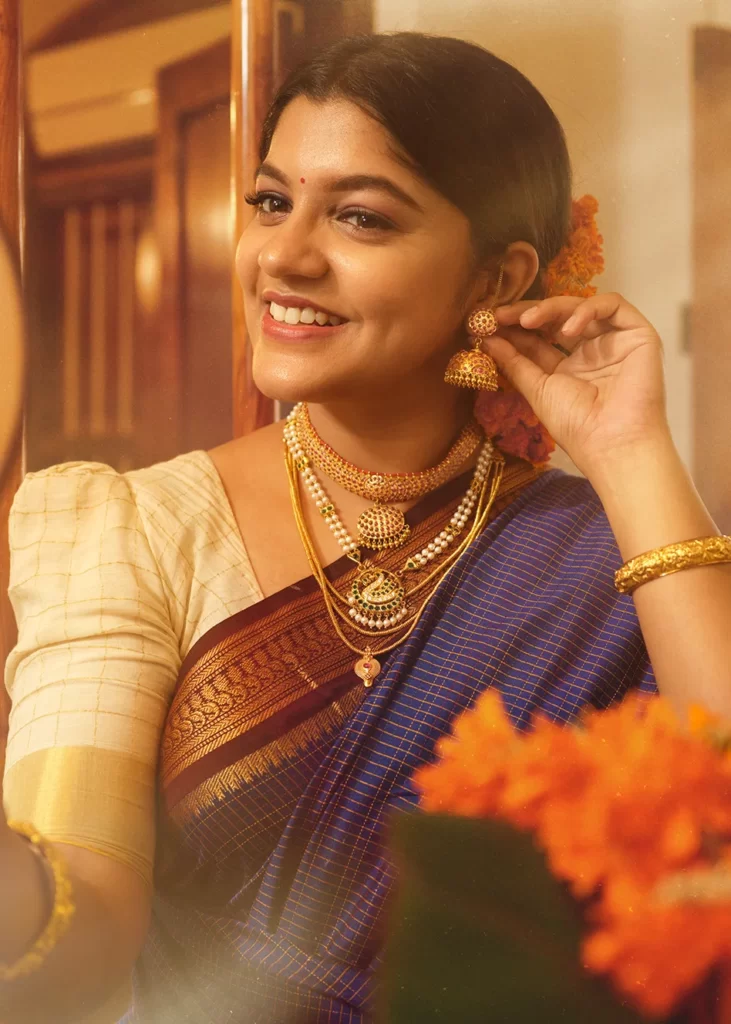 Handcrafted with nature-inspiring patterns and designs consisting of rectangular pieces that are crafted with intricate flowers and leaves.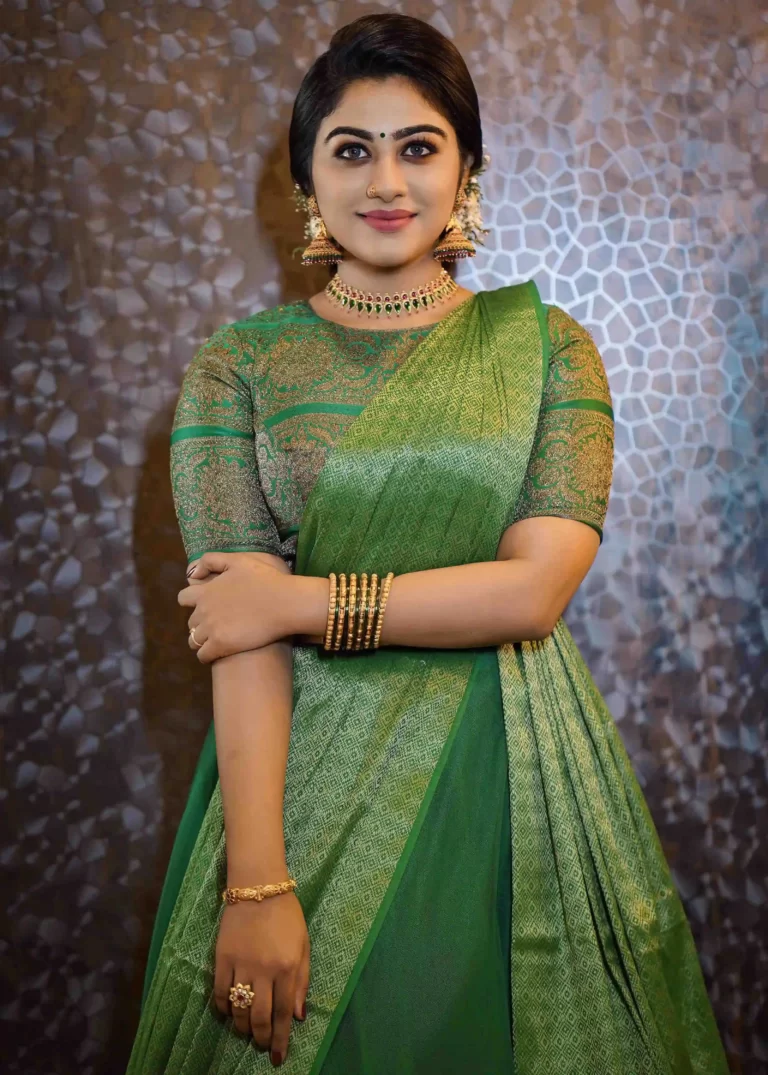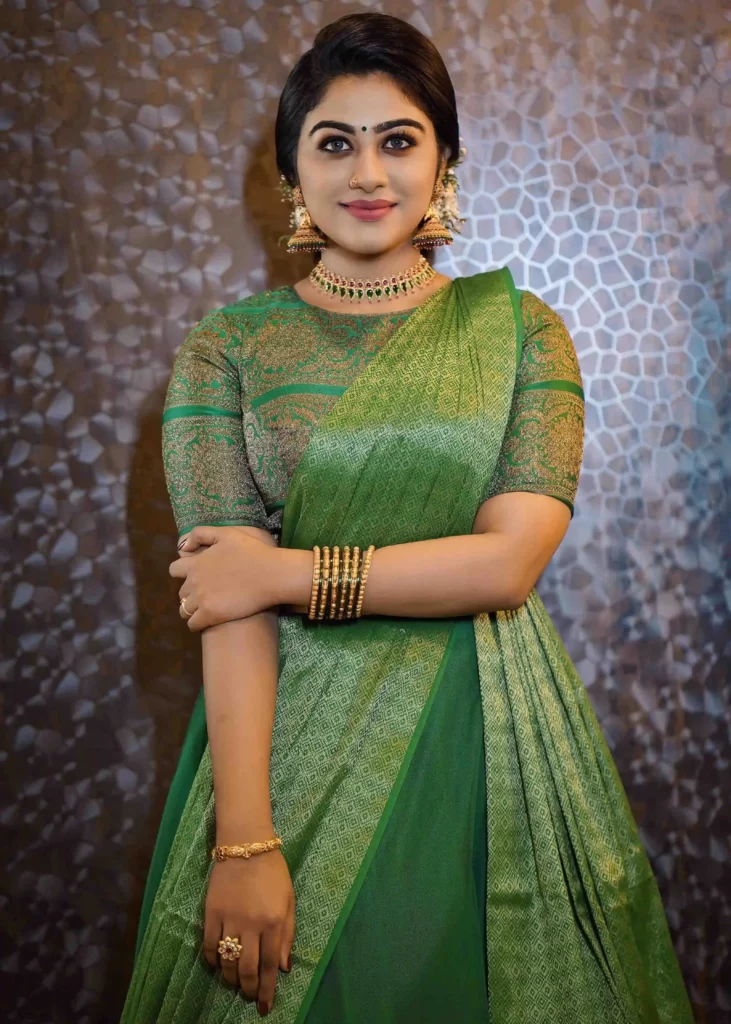 Symbolising the tiger's claws, the Pulinakham is crafted like tiger claws. And these claws are strung together to make a very beautiful-looking ornament.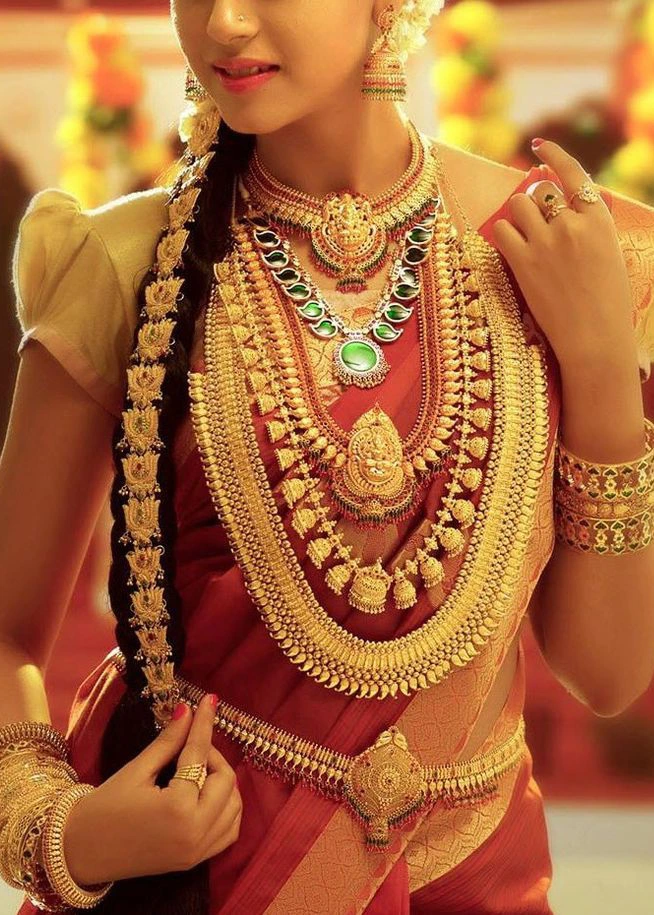 This set consists of small mango-shaped pendants which is one of the most common jewellery styles adorned, that depicts the rich traditional jewellery of Kerala.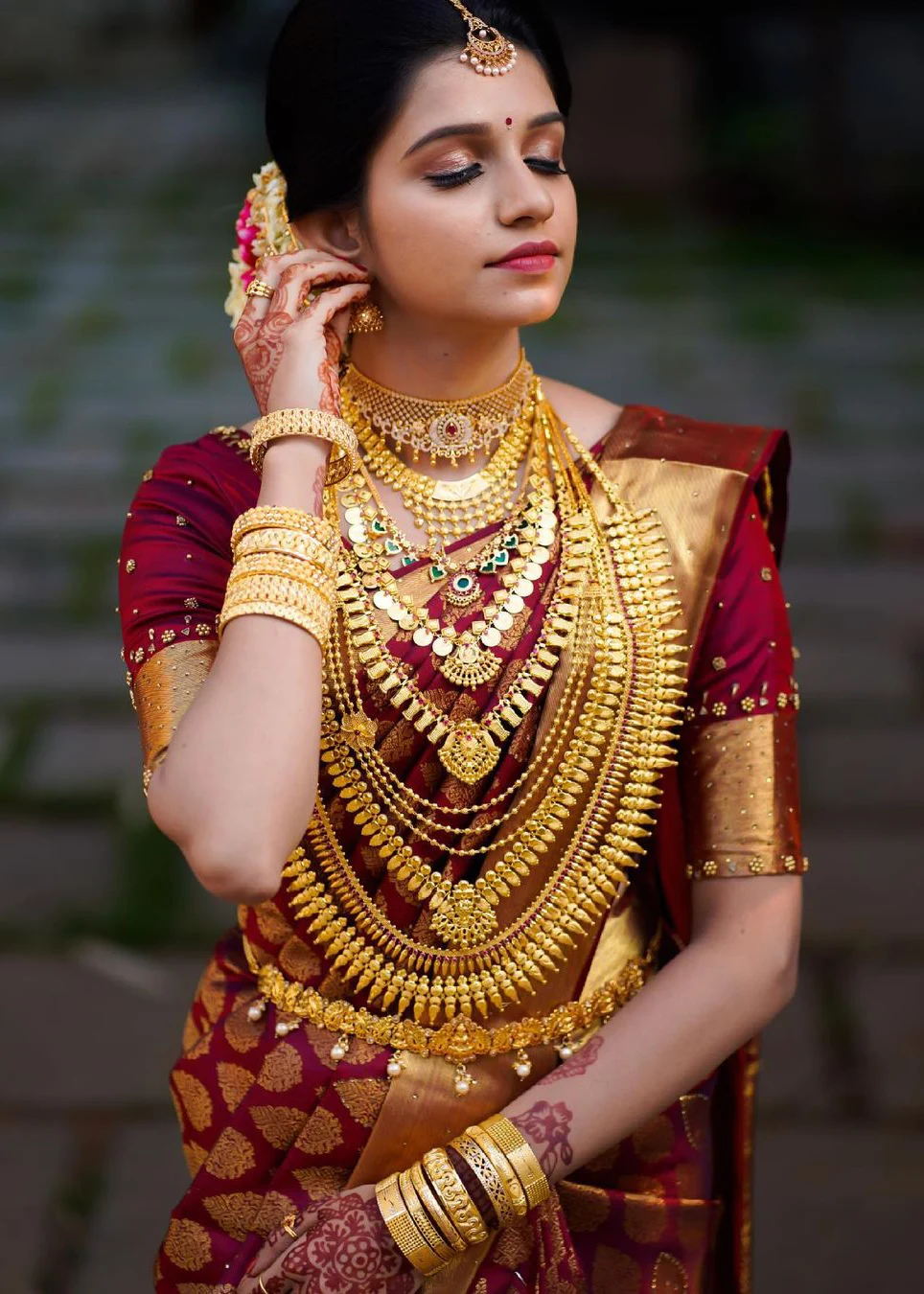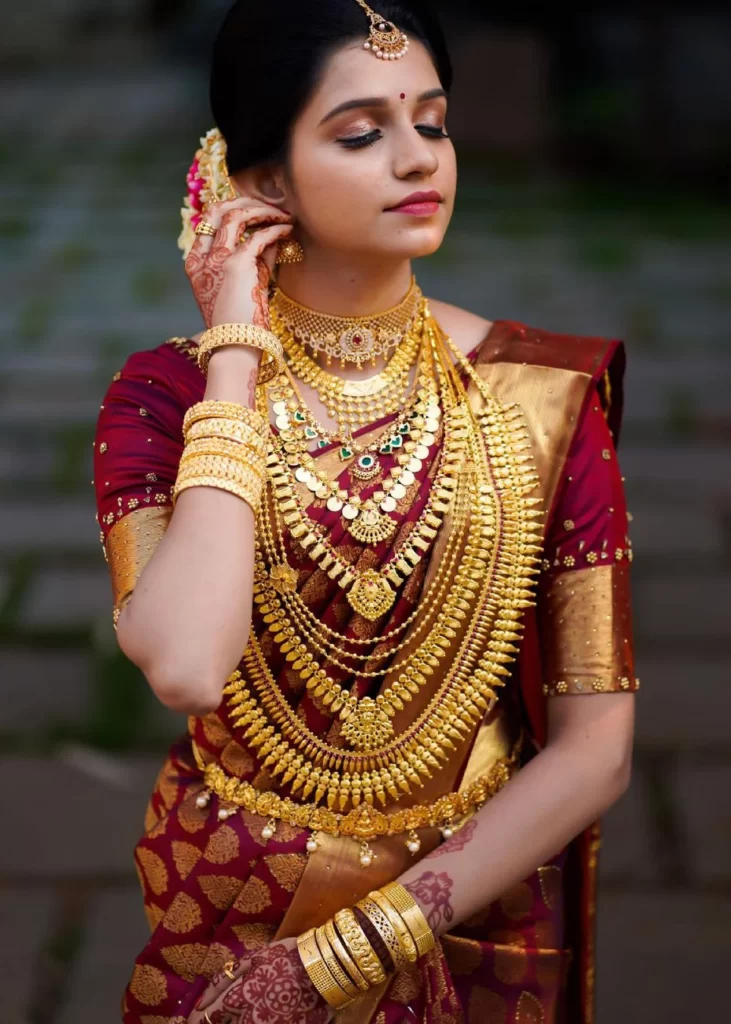 The Elakkathali is a heavy choker necklace made of Gold, it is crafted with intricate design and requires exquisite craftsmanship.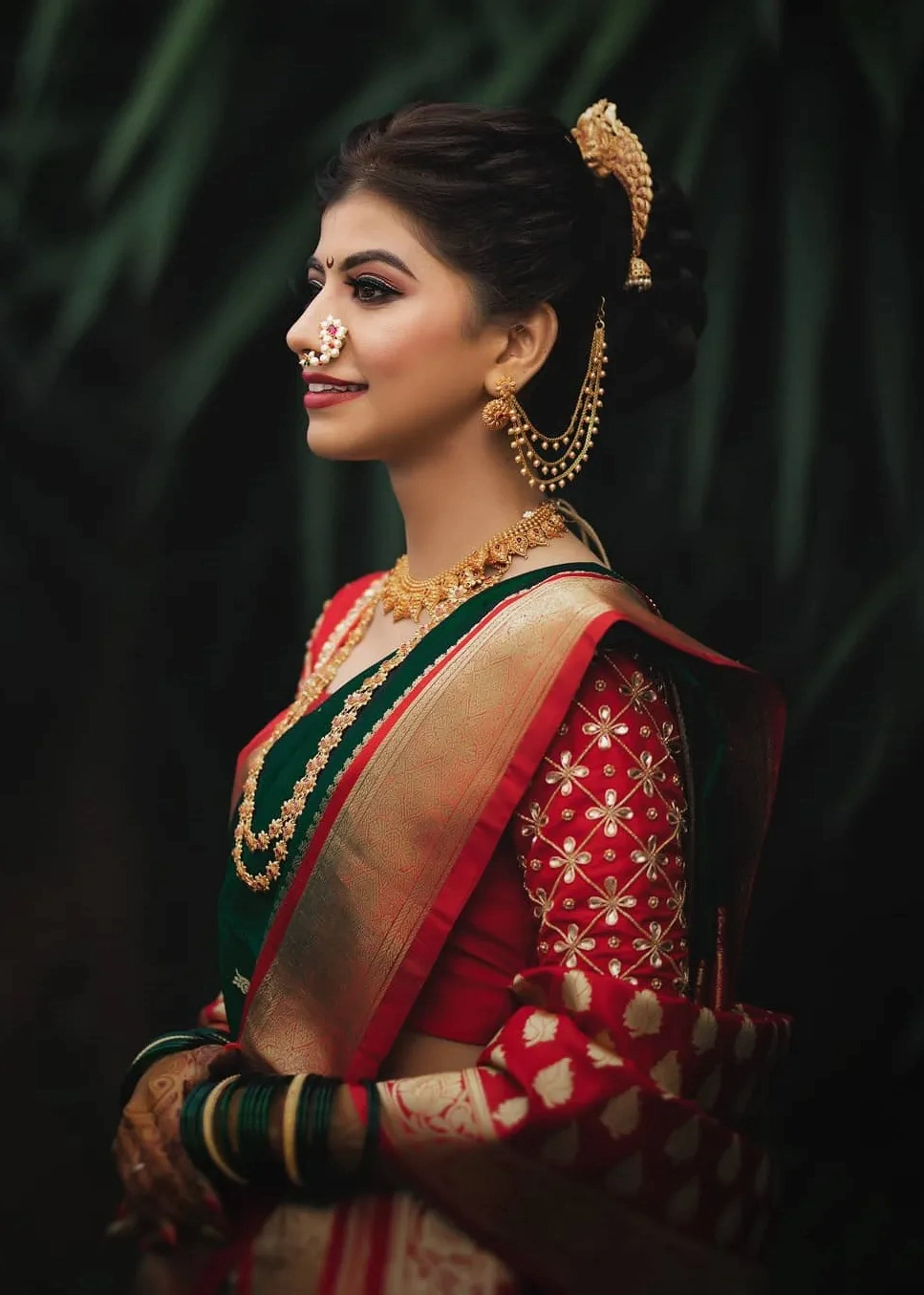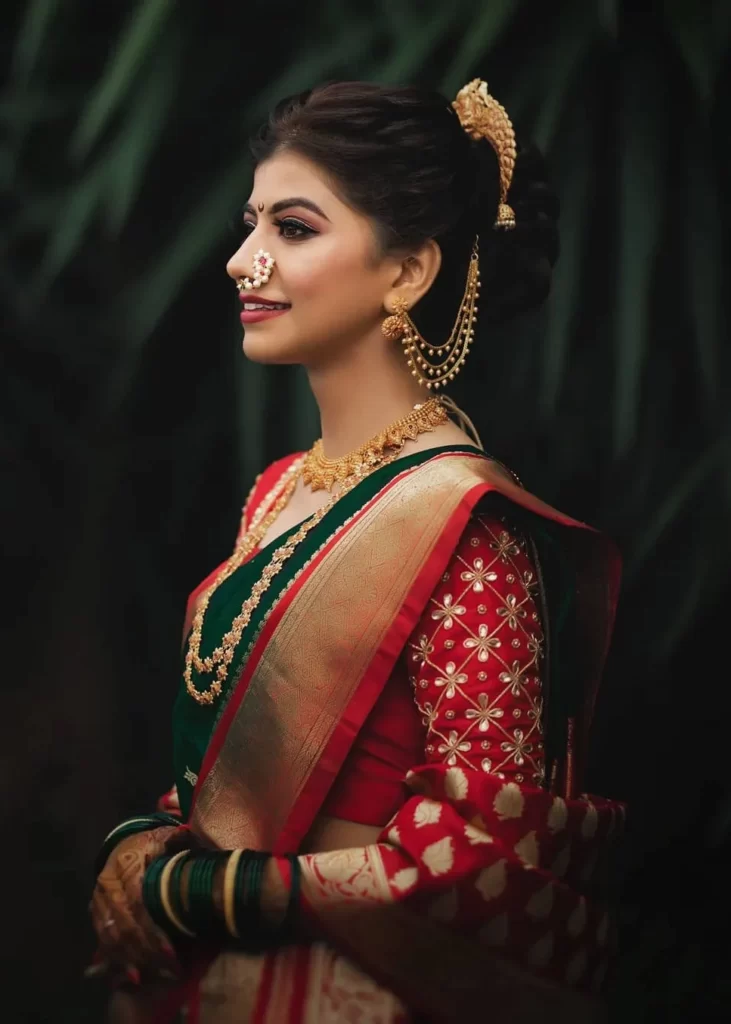 The Kumbil mala is a carefully designed funnel-shaped charms stringed to form a necklace. The design was emulated from a leaf folded into a funnel shape to hold water. 
There are many popular combinations of saree and jewellery, and we have only covered the tip of the iceberg. Each saree and each piece of jewellery have a peculiar set of qualities that make each other match perfectly in sync. Some of the main factors include 
Overall Colours

Designs 

The touch and feel of familiarity

Glaze similarity 
The key takeaway is that you are your own judge in what combination feels best on you. Nevertheless, you can always reach out to us on our social handles or leave a comment below if you ever find yourself in a pinch.