Jewellery Gift Ideas For Men
Jewellery is not just a women's accessory; men can also flaunt it with style. There are plenty of options available in the market that can give a man an elegant look. If you are looking for some jewellery gift ideas for men, this blog post is for you.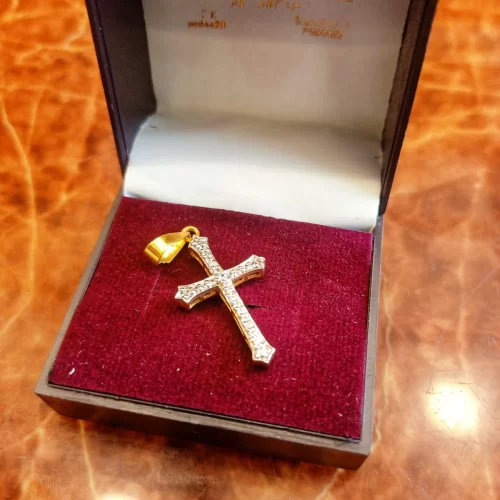 The Christian Cross Pendant is a timeless and classic piece of jewellery that has been worn by Christian men worldwide for centuries. It is a simple geometric shape made up of two intersecting lines, representing the divinity and humanity of Christ. Moreover, the pendant is made of pure 22CT gold and is 3 inches in length and weighs 2 grams, making it lightweight and easy to wear. As a result, it is an evergreen trend in the jewellery world and can be worn on any occasion, every day, and everywhere.
However, the pendant is more than just a fashionable accessory. It has a significant impact on the wearer as it represents the commitment to the Christian faith. Therefore, it is often paired with a gold chain and white shirts, and it is effortless to care for and maintain. Additionally, the history of the cross pendant dates back to II A.D, when Christianity became the official religion of the Roman empire. Similarly, the cross pendant is still worn with pride and devotion by men of all ages and backgrounds today.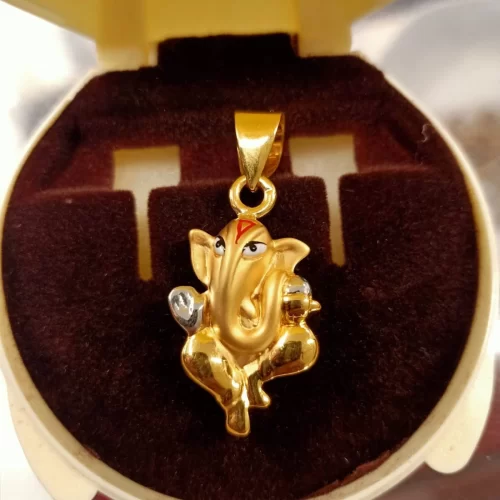 The Ganapathy pendant is an ideal choice for Hindu men in India. It is a moulded pendant of Lord Ganapathy made of 22CT/916 gold and has a yellow colour tone. This pendant is two inches long and weighs 3 gm. It is rigid and durable and goes well with any attire. The Ganapathy symbolises wealth, and the pendant adds confidence to any man's personality.
This pendant is an everyday jewellery item, and wearing it can bring good luck and make a person feel complete. It is a great gift option for your father, brother, or any male family member who loves to wear jewellery.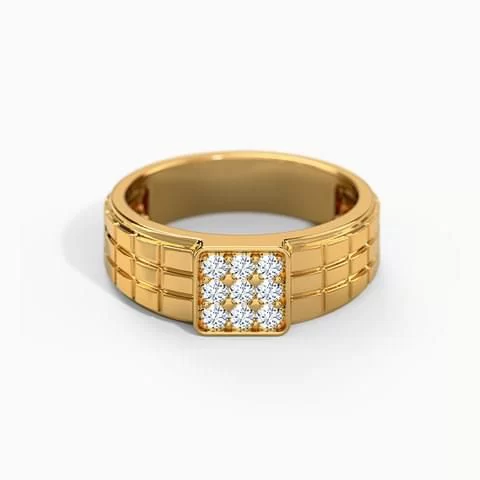 This jewellery gift idea for men is the classic gold ring. A moulded ring with a white zircon stone and 22CT/916 gold is a bold and classy choice. This ring is available in all sizes and weighs 4 gm onwards. Caring and maintenance are just like eating a piece of cake. Apart from this, the classic gold ring goes well with any bracelet of your choice.
This ring is an obvious match for formal wear and can be worn on memorable moments or special occasions. The ring has a message that varies depending on the type of ring. Some people wear it to show personal attachment to loved ones, while others wear it to show financial status. Rings are a timeless piece of jewellery that can make any man look stylish and confident.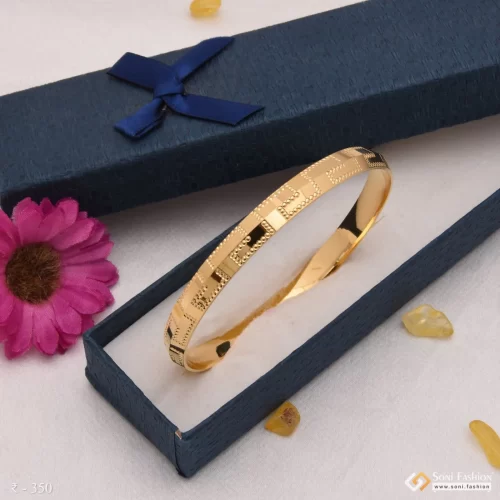 Gold Kada is a bold and strong bangle worn by men. It is made of 22CT/916 gold and has a yellow colour tone. The ornament is available in all sizes and weighs 16 gm onwards. It is an effortless jewellery piece to care for and is usually worn with shirts to create a perfect bond.
The Gold Kada is slightly rough on the edges, but it gives a manly and elegant look. It is a popular trend and always an aspiration for every man. The Kada was mostly worn by Punjabis or Sikhs due to its religious significance, but now it is worn by men and women as a fashion accessory. This Jewellery is a great gift option for any male family member who loves to experiment with their looks.