Tips for a safe online jewellery shopping experience
Gone are the days when you had to go to a jewellery store to purchase your favourite necklace or bracelet. Now, with the click of a button, you can browse and purchase fine jewellery from the comfort of your own home. However, many people are still hesitant about online shopping for fine jewellery, wondering if it is safe. In this blog post, we'll explore the safety of online shopping for fine jewellery and give you some tips on how to ensure a secure delivery with insurance.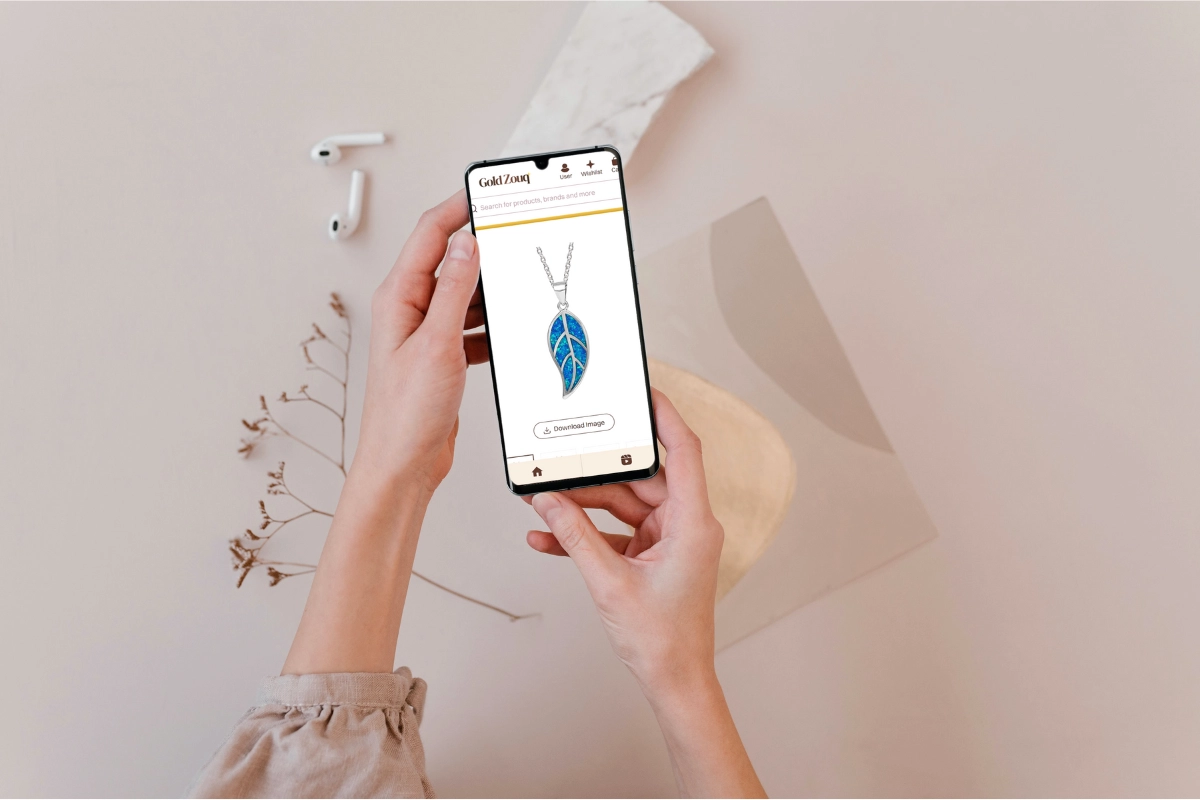 Tips For a Safe Online Fine Jewellery Shopping Experience
When it comes to the safety of online shopping for fine jewellery, there are a few important factors to consider:
1. Purchase from a reputable retailer
Look for online reviews and ratings to ensure that the retailer has a history of delivering quality products and customer service. Be wary of websites that have no reviews or negative feedback from customers.
2. Ensure a secure checkout process
Look for the padlock icon in the address bar and check that the URL starts with "https". This indicates that the website has a secure checkout process and that your payment information will be encrypted.
3. Verify the authenticity of the jewellery
Fine jewellery is an investment, and you want to make sure you're getting the real thing. Look for retailers that provide detailed descriptions and high-quality images of their products. Consider purchasing from retailers that have third-party authentication services to verify the authenticity of their jewellery.
4. Read the terms and conditions
Gold is also believed to have a positive impact on mental health. It is believed that wearing gold jewellery can help to reduce stress and anxiety levels, improve mood, and increase feelings of positivity and happiness. This is because gold is believed to have a calming and soothing effect on the mind and body.
Before making a purchase, make sure to read the terms and conditions carefully. Look for information about returns, refunds, and warranties. If you have any questions or concerns, don't hesitate to reach out to customer service for clarification.
Reviews can be a helpful tool when shopping for fine jewellery online. Reviews provide insight into the quality of the product and the customer service provided by the retailer. However, it's important to approach reviews with a critical eye. Some reviews may be fake or manipulated by the retailer, so it's important to look for patterns in the reviews and read both positive and negative feedback.
When reading reviews, pay attention to comments about the quality of the jewellery, the accuracy of the product description, and the overall shopping experience. Look for reviews that provide specific details and avoid reviews that seem overly generic or suspiciously positive. 
Keep in mind that no retailer is perfect, and some negative reviews are to be expected. However, if a retailer has consistently poor reviews or a high number of complaints, it may be best to shop elsewhere.
Once you have made your purchase, it is important to ensure that it is delivered to you safely. Most online retailers offer delivery options, including standard delivery, express delivery, and even next-day delivery. Choose a delivery option that suits your needs and ensures that the package will be delivered to you securely. If possible, choose a delivery option that requires a signature upon delivery, as this can prevent packages from being left unattended on your doorstep.
8. Insurance for Online Purchases
In addition to safe delivery options, it is important to consider insurance when purchasing fine jewellery online. Most online retailers offer some form of insurance, such as a money-back guarantee or a warranty. Be sure to read the terms and conditions carefully to understand what is covered and what is not. Additionally, consider purchasing additional insurance for high-value items, as this can provide additional peace of mind in the event of loss or damage during shipping.
Online shopping for fine jewellery can be safe and convenient, as long as you take the necessary precautions. Purchase from a reputable retailer, ensure a secure checkout process, choose safe delivery options, and consider purchasing insurance for high-value items. By following these tips, you can enjoy the convenience of online shopping while ensuring that your purchases are delivered safely and securely.