In today's workplace, it's essential to present a polished and professional image. While clothing is crucial, accessories like jewellery can add personality and style to your office look. Whether you prefer a minimalist or bold aesthetic, there are numerous jewellery styles to try that can take your work wardrobe to the next level. In this article, we'll explore some trendy and classic jewellery options that are perfect for the office, allowing you to express yourself and stand out in the workplace.
The smooth and elegant movements of women pay homage to the unrivalled beauty of nature and its limitless power. Jewellery can help showcase a woman's refined and poised appearance, adding to her sophistication and cultured demeanour. with unwavering belief, our dreams can come true. A minimalist geometric bracelet is an easy way to add stylish flair to any outfit and can be paired perfectly with its matching ring and earrings for a complete and polished look. As an expert, I can tell you that this combination is both elegant and mesmerising.

Simple minimalist rose gold square bracelet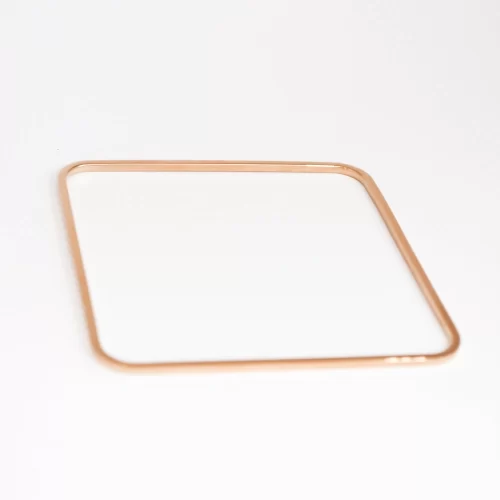 Rounded square-shaped bangle bracelet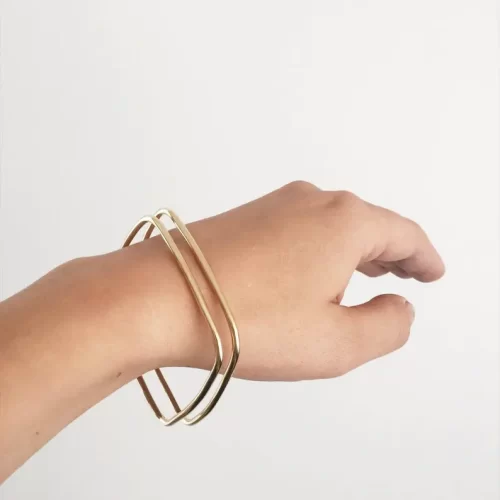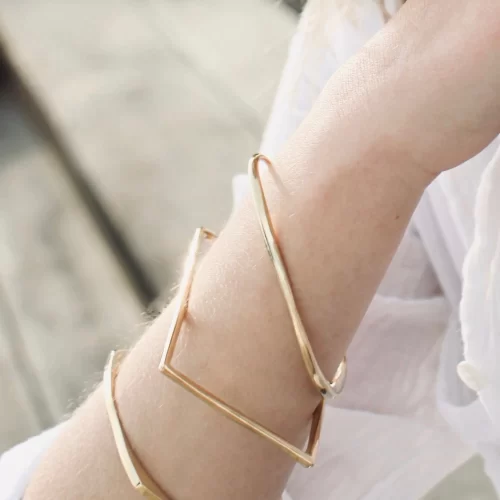 Lightweight pearl jewellery
In general, pearls are a classic and elegant choice for professional attire and can add a touch of sophistication to your look.
If your workplace has a more formal dress code, a simple pearl cluster choker necklace and bracelet set can be a great addition to your outfit.
A pearl cluster choker necklace is a type of necklace that typically features several small pearls clustered together in a choker-style design. The pearls may be uniform in size and colour, or they may vary in size and have a mix of colours. The choker design means that the necklace is worn tightly around the neck, and it may have a clasp or be adjustable to fit different neck sizes.
Pearl cluster choker necklaces are popular for their elegant and timeless look. They can be dressed up for formal occasions, or worn with casual outfits for a touch of sophistication. They are often made with freshwater pearls, which are more affordable than other types of pearls but still have a lustrous and beautiful appearance.
Pearl cluster choker necklace
Gold or silver pearl cluster bangle bracelet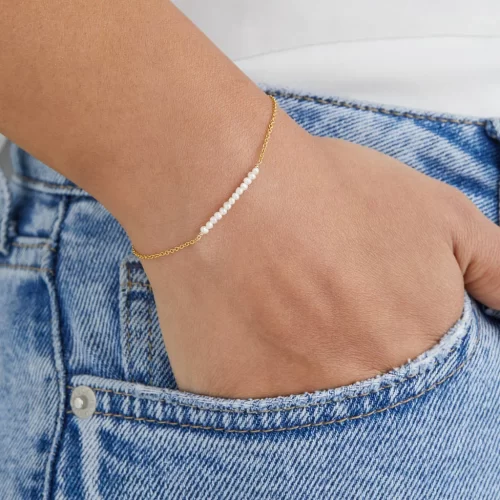 Large pearl lariat pendant necklace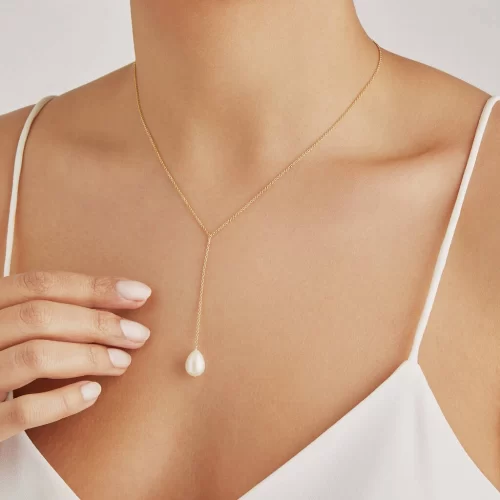 Single pearl pendant necklace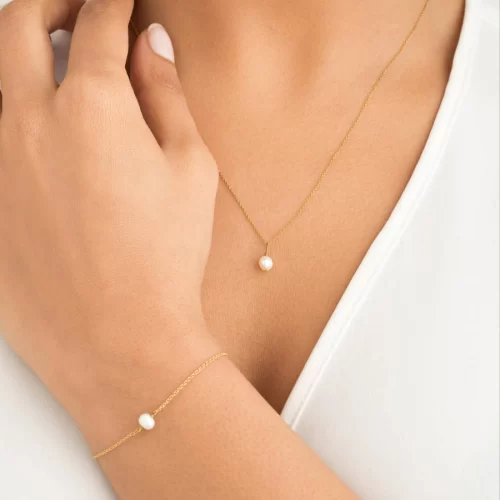 Open statement rings are a type of ring that typically features a large and bold design with an open or partially open band. They may have intricate details or unique shapes that make them stand out. Open statement rings can be made using various materials such as gold, silver, or other metals, and may feature gemstones, pearls, or other decorative elements.
These rings are often seen as a statement pieces of jewellery that can add personality and style to an outfit. They can be worn alone as a bold accessory or paired with other rings for a layered look. Open statement rings are versatile and can be dressed up or down, depending on the occasion.
They are perfect for adding a touch of personality to your look and can be worn with a variety of outfits and styles.
Natural pearl ring / floating ring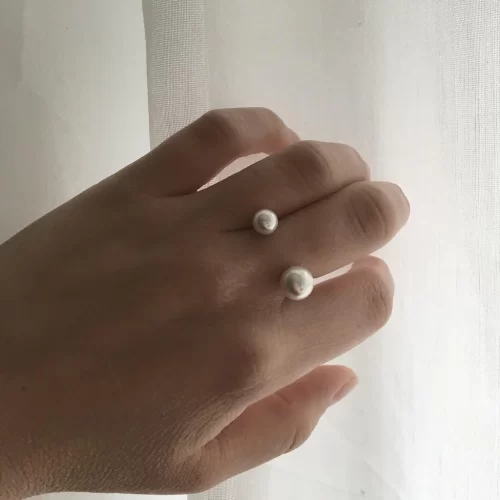 Dainty earrings are a timeless and versatile jewellery piece that can be worn with any outfit, whether it is casual or formal. They come in different shapes, sizes, and materials, which makes them perfect for accessorising any look.
One advantage of dainty earrings is that they are lightweight and comfortable to wear, which makes them ideal for those who prefer minimalistic and subtle accessories
Dainty earrings can be a great choice for work wear. Since they are small and understated, they can complement a professional outfit without being too distracting or overpowering. They can add a touch of elegance and sophistication to your work attire, without detracting from your professionalism.
Myla Dainty 0-Ring Huggie Earrings