Jewellery Gift Ideas Under 15,000
Jewellery is a timeless gift that is sure to make anyone feel special. Whether it's a birthday, anniversary, or any other occasion, gifting jewellery is a classic gesture that is always appreciated. However, with so many options available, it can be overwhelming to choose the right piece. To help you out, we have curated a list of jewellery gift ideas under 15,000. These gifts are not only affordable but also elegant and thoughtful.
Simplicity At Its Finest: The One Gram Gold Ring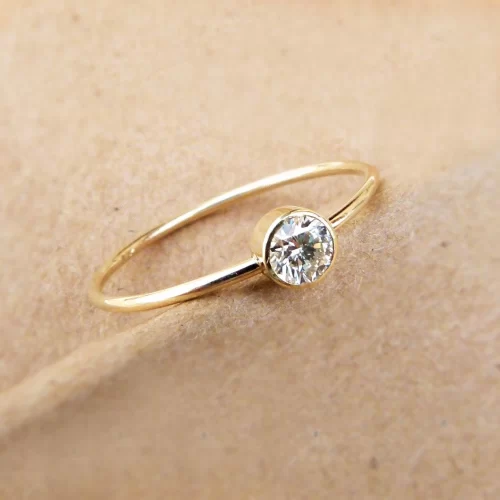 A gold ring is a classy gift that is bound to remain in style. This ring weighs only one gram, making it light and pleasant to wear. The design is simple and mostly, worn by women. Moreover, 22CT/916 purity ensures the ring's top durability and superior quality. What's the best part? It fits within a 15,000/- budget. In conclusion, this ring is suitable for those who prefer simple and beautiful jewellery.
Small But Mighty: Delicate Coral Studs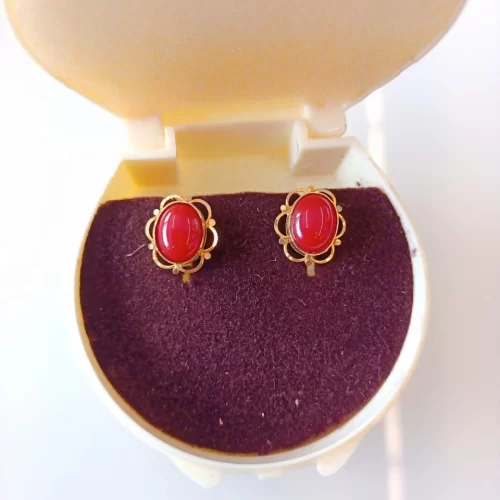 The Coral Studs are a perfect gift for someone who loves minimalistic and elegant designs. Additionally, the studs are made of gold and mounted with natural coral, which adds a touch of glitter to the design. The 0.5 cm diameter coral stone is surrounded by a minimal gold design, making it a unique and eye-catching accessory. When it comes to comfort, the studs are lightweight on the ears, making them comfortable for everyday wear. They can be paired with a coral necklace and coral rings to create a cohesive and elegant look. On the other hand, the coral studs can match with all attires, and red-coloured attire is the perfect pair for the studs. The impact of wearing the studs is that they bring an elegant look to the wearer. They are an all-time favourite for women of all age categories. Moreover, the most important factor is that it's one of the best jewellery gifts ideas under 15,000/-.
Personalised Charm: Unisex Letter Pendant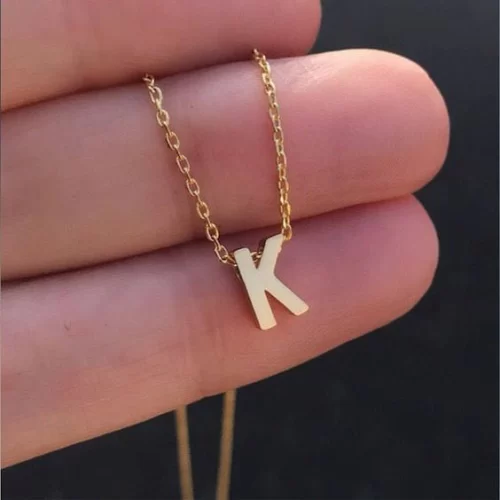 The Unisex Letter Pendant is a perfect gift for anyone who loves simplicity and elegance. Moreover, the pendant can be designed for any letter, making it a unique piece of jewellery. The yellow-gold colour tone adds a touch of warmth to any outfit, making it a versatile accessory. In addition, the pendant is easy to care for and maintain, making it a convenient choice for everyday wear. It can be worn alone and pairs well with any attire that matches the yellow-gold colour, making it a great addition to any jewellery collection. The impact of wearing the pendant is that it shows confidence in oneself. To sum up, this affordable pendant is a great gifting option for any occasion.
Jewellery is a beautiful and thoughtful gift that can be treasured for years to come. When choosing jewellery as a gift, it is essential to consider the recipient's taste and style. Our list of jewellery gift ideas under 15,000 includes something for everyone. From a classic gold ring to a personalised letter pendant to elegant coral studs, there is something for every occasion and taste. These affordable yet high-quality gifts are sure to bring a smile to your loved one's face.