Jewellery Gift Ideas Under 10,000
Jewellery is an essential accessory that can add style and personality to any outfit. As we look ahead to 2023, new trends and styles are emerging in the world of jewellery that is set to take the fashion world by storm. From statement pieces to delicate designs, there is something for everyone in the latest jewellery trends. In this article, we will explore five of the top jewellery trends to look out for in 2023. 
The Evil Eye Gold Charm Pendant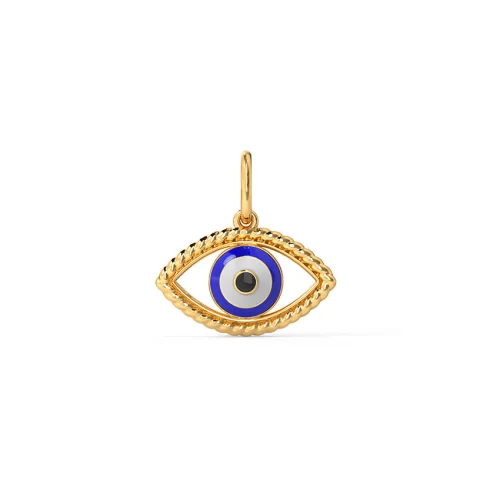 The Evil Eye Gold Charm pendant is a popular piece of jewellery that features an eye-shaped charm made of gold or gold-plated material. The charm is often adorned with precious or semi-precious stones and is believed to have protective powers against evil forces and negative energy. 
The Evil Eye symbol is common in many cultures and is thought to have originated in ancient Greece or Turkey. Today, the Evil Eye Gold Charm pendant is a stylish and meaningful accessory that can be worn on its own or layered with other necklaces. 
It's a popular choice for those who seek both fashion and spiritual significance in their jewellery.
Available at : Caratlane
The Weslee Heart Gold Ring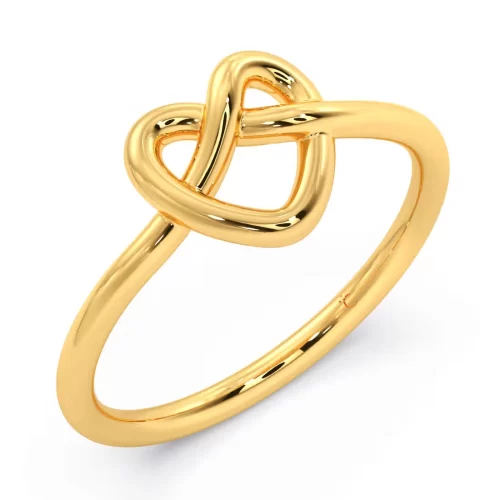 The Weslee Heart Gold Ring by Candere is made of 14K yellow gold and features a heart-shaped design, with small diamonds accenting the heart's curves. 
The ring is part of the Candere Love Collection and is a symbol of love and affection. It is a versatile piece that can be worn as an everyday accessory or as an elegant addition to formal wear. 
In addition, it is available in different sizes to fit various finger sizes. Candere offers free shipping and a 30-day return policy on this product.
Available at : Candere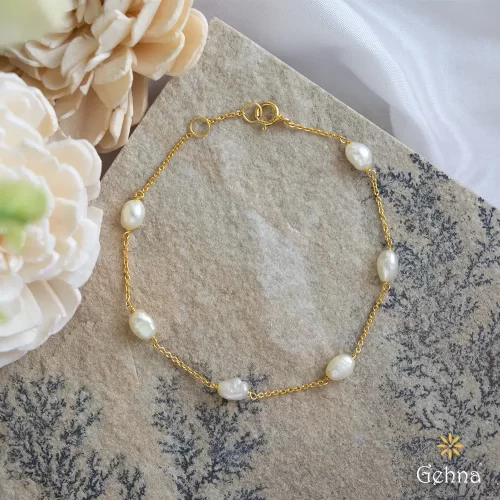 The Ivory Pearl 18K Gold Bracelet from Gehna is a beautiful and elegant piece of jewellery. The bracelet features lustrous ivory pearls that are strung together on a delicate 18K gold chain. The pearls are of high quality, with a smooth and even surface and a subtle lustre.
The bracelet is adjustable to fit different wrist sizes and has a secure and easy-to-use lobster clasp. The combination of pearls and gold gives the bracelet a timeless and sophisticated look that can be dressed up or down for any occasion.
This bracelet is a great choice for those who appreciate classic and elegant jewellery and want to add a touch of luxury to their collection. It would also make a thoughtful and memorable gift for a loved one.
Available at : Gehna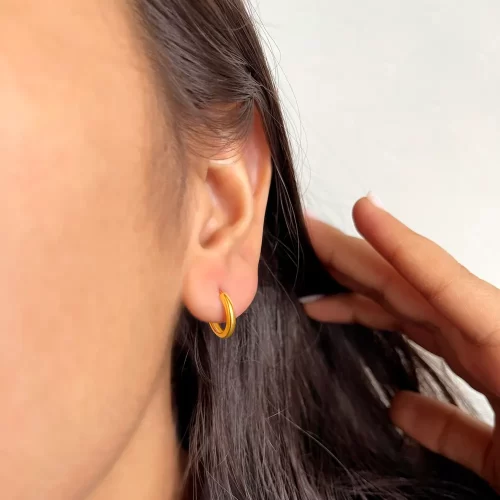 Hoop earrings are a type of earring that forms a circular or semi-circular shape when worn. They can vary in size, thickness, and material, but are typically made of metal such as gold, silver, or stainless steel.
Hoop earrings have been worn for centuries and are popular in many cultures. They have been worn by both men and women and can be simple or embellished with gemstones, beads, or other decorations.
Available at : Miscaro